Controversies, Art & Technology in Breast & Bodycontouring Aesthetic Surgery
FROM JUNE 23 TO JUNE 26 2022
Le Plaza Hotel in Brussels, Belgium
Boulevard Adolphe Max 118-126, 1000 Brussels
Pre-Conference Course on Modern Breast Surgery
A great venture held by our Platinum Sponsor Polytech-Health & Aesthetic between a fine group of senior surgeons and younger but experienced surgeons the so-called "Bright Talents" over the current indications and future perspective of breast implants.
Price : 500€
Pre-Conference on Mini-Invasive Aesthetics - MIAs
A new course organized by our partner Prof. Ali Ghanem.  A full day of lecturing, demo and discussion over the last developments in non-invasive procedures for face and body contouring, mini-invasive surgical procedures using needling/injection/and suspension sutures and regenerative medicine for skin rejuvenation.
Price : 500€
Program Highlights
Last developments in breast implants new technology
Refinements mastopexy and breast volume redistribution techniques
No scar breast reduction-mastopexy techniques and threads-based surgery
General consensus in fat grafting field
High Definition body contouring surgery
Non-invasive body contouring enhancement
Additionally, multiple live surgery 3D in High Definition will be broadcasted from Brussels University Hospital (VUB).
Prices :
Early (up to January 31, 2022) : 750€
Standard (from February 1 to May 31, 2022) : 1200€
Late (from June 1 to June 20, 2022) : 1500€
Desk : (from June 21, 2022) : 1800€
Please note that this reduced registration rate only applies to Belgian Residents in Plastic Surgery.
The registration fee includes access to the Gala Dinner.
Price : 350€
One access to the dinner is included in every registration. Additional tickets may be purchased for people who are not registered to the Congress.
Price : 100€
Invited speakers to pre-symposium courses and Catbbas V
ABBOUD MARWAN – Belgium
ASLANI ALEXANDER – Spain
BARNEA YOAV – Israel
BATIUKOV DMITRY – Belarus
BOTTI GIOVANNI – Italy
CAGLI BARBARA – Italy
CALOBRACE BRAD – USA
DANILLA STEFAN – Chile
DEL VECCHIO DANIEL – USA
GHANEM ALI – UK
HAMDI MOUSTAPHA – Belgium
KAMINSKYI EDGAR – Ukraine
KHOURI ROGER – USA
MAGALHAES – RAMOS LUISA – Portugal
MALLUCCI PATRICK – UK
MENDANHA MARIO – Portugal
MONTEMURRO PAOLO – Sweden
POMPEI STEFANO – Italy
RICHTER DIRK – Germany
RIGOTTI GINO – Italy
SALGARELLO MARZIA – Italy
SENYUVA CEMAL – Turkey
SIEBER DAVID – USA
STAN CONSTANTIN – Romania
TONNARD PATRICK – Belgium
VENTURA RICARDO – Dominican R.
VERPAELE ALEX – Belgium
VISCONTI GIUSEPPE – Italy
YUCEL AKIN – Turkey
Endorsed by the Royal Belgian Society of Plastic Surgery – RBSPS


European Association of Plastic Surgeons | Endorsement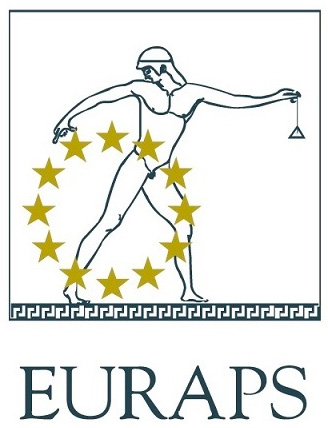 This program has been reviewed by the Educational Council and is officially Endorsed by the International Society of Aesthetic Plastic Surgery (ISAPS). Endorsement is not approval for Continuing Medical Education (CME) credit. The organizers may at their discretion provide separate CME credit.